Fixed And Motorized Welding Manipulator For Flange Welding
Description and Parameters
Detailed Photos
Brand Using
Packing And Shippment
Related Products
Product Tags
Quickly Details:   
Type: Welding Manipulator / Column and Boom  
Brand:Weld Max  
Condition:100% brand new 
Model number:LH  S
ize:LH-1010-LH-8080 
Consist: (1) Column, (1) Boom , (1)Travel cart, (1) Control box with hand panel  
Voltage:110V-600V  
Painting Color:Yellow 
Place of origin:Wuxi , China(Mainland)   
Application:  
1. Pressure vessels welding 
2. Pipe manufacturing industries   
3. Wind power fabrication   
4. Chemical & fuel storage tank fabrication  
5. Any heavy cylindrical welding job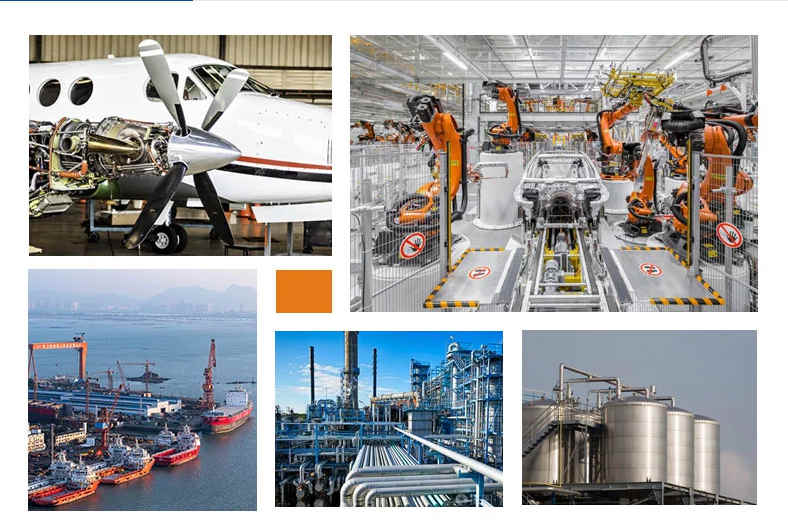 Product Description: 
Manipulator machine is composed of a column (including lifting mechanism, a sliding seat part, column slewing part, anti falling safety device and a  balance weight), a boom (including rack and a transverse drive part), welding torch adjustment mechanism, column slewing mechanism components.   
The automatic welding machine can weld metal containers and welded structural parts in various ways. It is widely used in wind power equipment, pressure vessel, petrochemical, pipeline, steel structure, boiler, shipbuilding, surfacing repair and many other industries. Electric trailers, telescopic booms, manned devices and maintenance ladders can be installed according to user's requirements. Various tracking and monitoring devices, arc swing, flux recovery and conveying devices can also be matched. 
Product Parameter:
Model

Boom

Column

Traveling cart

Power KW

Vertical stroke(A)m

Horizontal stroker(B)m

Elevation speed m/min

Traverse speed m/min

Max load at extremity kg

Total height(C)m

Dimensions
(D)×(E)×H m

Rail c to c(F)mm

LH1515

1.5

1.5

0.3

0.12~1.2

100

2.9

1.25×1.2×0.2

1052

0.91

LH2020

2.0

2.0

0.3

100

3.4

1.25×1.2×0.2

1052

0.91

LH3030

3.0

3.0

1.0

200

5.5

2.4×1.9×0.4

1600

2.75

LH3040

3.0

4.0

1.0

200

5.5

2.4×1.9×0.4

1600

2.75

LH4040

4.0

4.0

1.0

200

6.5

2.4×1.9×0.4

1600

2.75

LH4050

4.0

5.0

1.0

200

6.5

2.4×1.9×0.4

1600

2.75

LH5050

5.0

5.0

0.9

300

7.8

2.6×2.1×0.5

1798

3.5

LH5060

5.0

6.0

0.9

300

7.8

2.6×2.1×0.5

1798

3..5

LH6060

6.0

6.0

0.9

300

9.7

2.6×2.1×0.5

1798

3.5
---
---