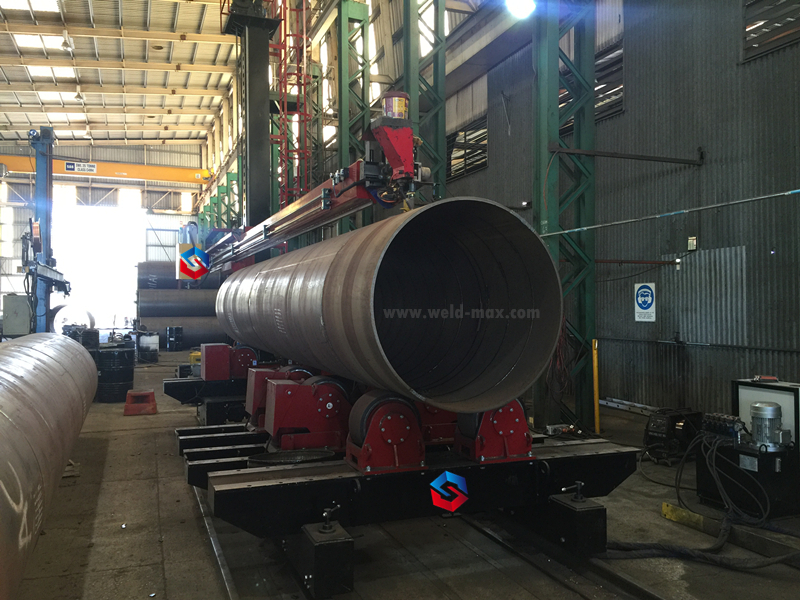 Date: 20th,May 2017
Country: Brisbane, Australia
Project name: 20ton/40ton Fit-up Growing Line+ 5x9 Column and boom Welding Manipulator
Detailed description: This customer was one of our new customer , we got the inquiry from the customer at the end of 2016, due to the end of the year , so everything is slow both in China and Australia.But after new year and Chinese new year , everything became bright. Our managing director Jason Wang and Australia company director Jason and Attila both reach an agreement , the first PO include (2) 40ton Fit-up growing line, (2) 30ton V-roller and (2) 5x9 Welding Manipulator.
After 45days , we shipped all the equipment , and we sent (2) engineers to flew to Brisbane, Australia to help customer do the installation.Under the active cooperation of customer,Especially the production manager Jake. We finished all the work into 5days.
Right now ,all the gear works perfect in customer's workshop , we provide customer for 18months after service , so anything broken , we will send the replacement into a week.
Anyway,it is a great experience. I believe that we will be their first choice if they need to purchase more equipment.