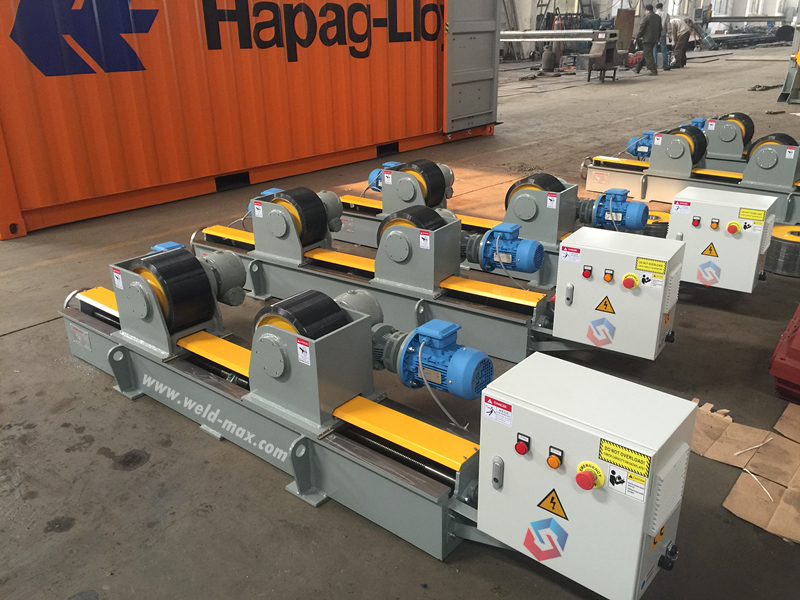 Date: 5th,Nov 2017
Country: Rijeka,Croatia
Project name: 6sets 10Ton Conventional Welding Rotator (Lead Screw)
Detailed description: This customer is in Europe, and we met them in the year 2015. After serval emails connect, Mario place the first order to us , include 6sets of 10ton welding rotator adjust by lead screw.This customer is produce Stainless steel cylinder ,so they need to protect the cylinder not hit by the wheels , we help them to use the PU wheels , so it will not hit the cylinder.
In the year of 2017 , the customer want to increase the production , so Mario place another 6sets 10ton order to us. The photo shows that we are loading the 6sets welding rotator.
Becuase our quality and service win the customer , so we can get more repeat customers.