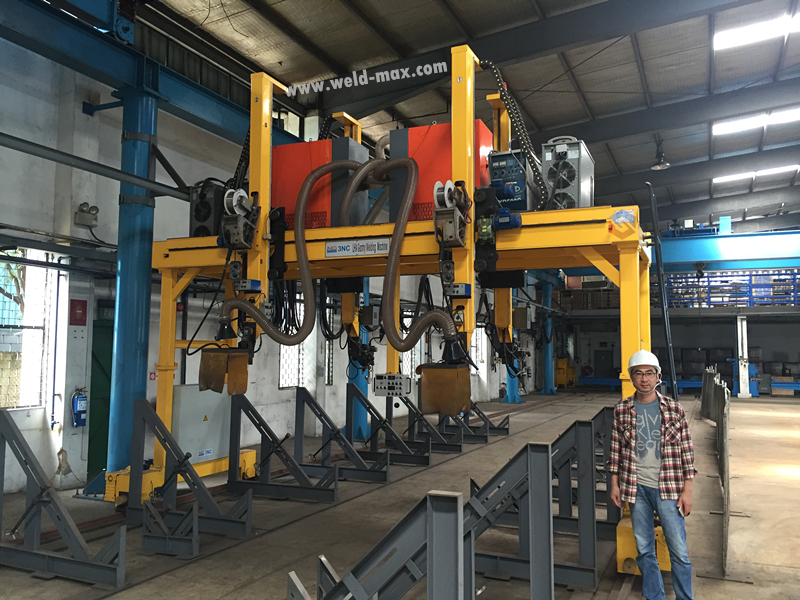 Date: 12th,August 2015
Country: Singapore
Project name: Customized Gantry Welding Machine
Detailed description: This project is we did in Singapore in 2015.It is a customized gantry welding machine, with (4) welding heads, of course it is MIG welding.So it can help customer to imporve the welding efficiency.
Mr.Zeng, the director of 3NC Singapore, which had been to China many times , and we know each other.We also sent our engineers to Singapore to help them to do the installation.3NC Singapore used to purchase many sets of welding rotator and 2sets 5x10 welding manipulator.
In the year of 2015, after all set , Mr.Peng and Mr.Wang visit in Singapore to see all the equipment if it is runing well.And Mr.Zeng and his wife were friendly to welcome us to Singapore.
We hope our business and relationship will last forever.