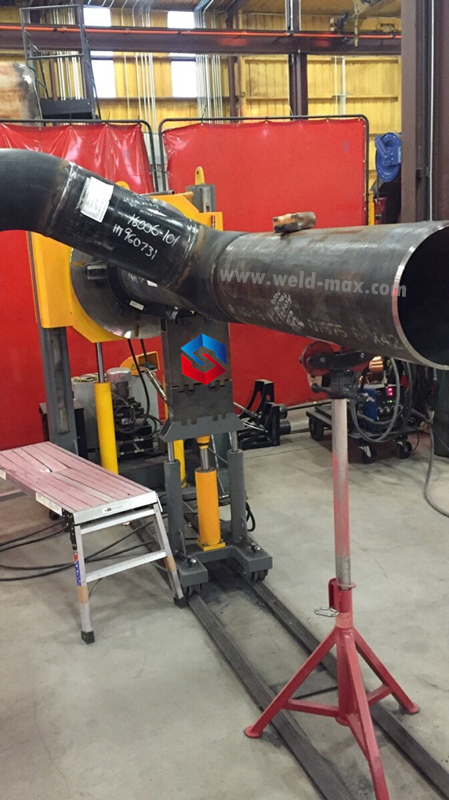 Date: 5th,Feb 2015-25th,Nov 2017
Country: Texas, USA
Project name: 10ton,20ton,40ton,60ton,120ton and 200ton Welding Rotator, 4x4 Welding Manipulator , 2ton Hydraulic Welding Positioner
Detailed description: Richie and our director knew each other start from the beginning of 2015.Richie is the project manager from the USA company , and Mr.Jason and Richie was working on the 60ton Fit-up station to weld the shell 3100mm. Because there were time difference between USA and China , but both of them worked very hard during that time.
After Chinese new year , Jason set up a conference call with Richie and his boss Paul.After that call everything were set , and they place the order to Sanlian.
Becuase it is a big project , it took us around 60days to finished the job. In April 2015, Richie came to China to test the machine. He was satisfied and impressed. He stayed in China for 5days.Then flew back to Dallas.
In June,Paul,Richie and Katy(Paul's wife) came to China to attend the Essen Welding and Cutting show in Shanghai.It was a nice trip for them i think.After met Paul in real , make our relationship better and better.
From 2015 to 2017, They continued to place orders to us.I think in the future ,Sanlian is their first choice if they need our equipment.
In Nov 2017, Our director Jason went to Chicago to attend the Fabtech,after the show,Jason went to Texas to visited Paul and Katy.Also help them to do the research of some other equipment in China.