In many production lines, the matching of welding positioner and welding column boom is common, which can improve production efficiency.
Welding positioner:
The purpose of a weld positioner is to position the weld in the optimal spot for welding. Various welding positioners are available from MISA to suit any application. Depending on the size, welding positioners can lift light to heavy loads, such as: pipes, valves, rotors, turbine discs, military tanks, and railcars.
In addition to providing a standard line of weld positioners, we also design and manufacture equipment to meet unique requirements.
Among the most widely used welding positioners, tilt rotate positioners are used in multiple applications and segments of the welding industry. The weldment can be tilted and rotated simultaneously, allowing the operator to place the weldment into the most optimal hand welding position. You can adjust the centerline manually or with a power elevating system. MISA tilt-rotate positioners give operators increased productivity, enhanced welding quality, and enhanced operator safety for payloads up to 200,000 pounds due to their simplicity of operation.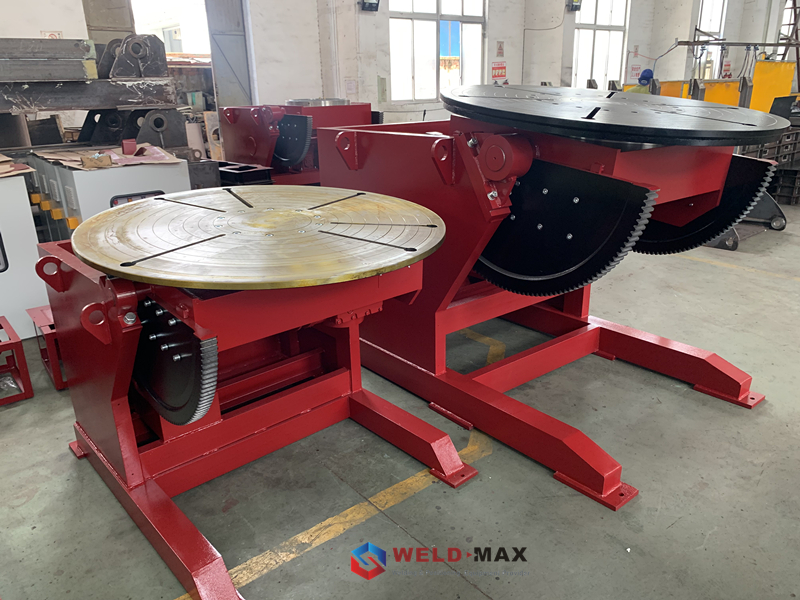 column and booms:
In order to mechanically position the welding arc, MISA's column and booms are specifically designed and manufactured. A variety of industry applications are supported by MISA's extensive experience integrating column and boom systems with welding processes, including pipe fabrication and tank and vessel fabrication. In addition to improving welding quality, increasing productivity, and improving operator ergonomics and safety, our custom booms and column systems can be integrated with welding, tracking, vision, and control systems.
With MISA welding manipulators, the welding arc is mechanically positioned with precision and rigidity. With years of experience in integrating weld manipulator systems with different welding processes, including pipe and tank fabrication, as well as tanker car manufacture, we have a comprehensive understanding.  As well as welding manipulation systems, we offer custom and calibrated tracking, vision, control, and welding systems. Our weld manipulators significantly increase welding quality, work efficiency, and operator safety.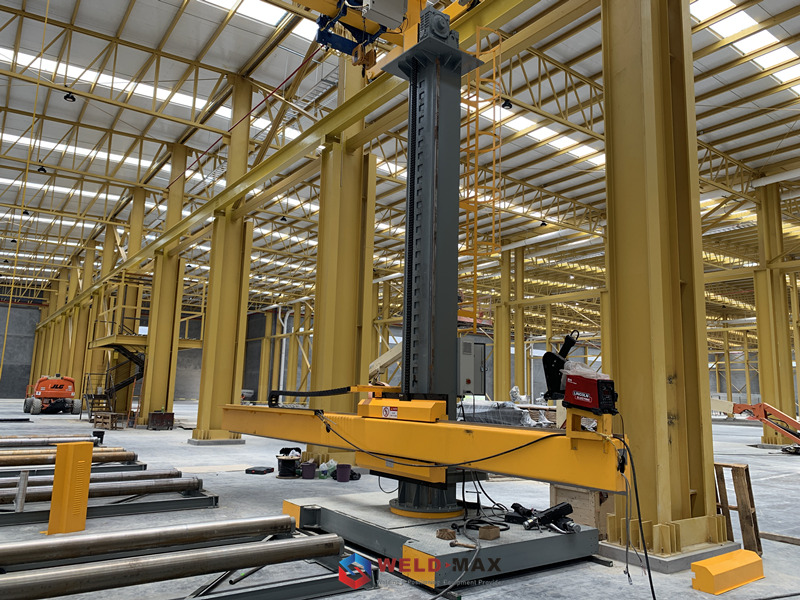 As an engineer and manufacturer, MISA focuses on weld boom stiffness and welding head stability, operator controls, and ease of use when designing and manufacturing column and boom manipulators. Automatic welding heads (usually submerged arc) are mounted on heavy-duty booms that are nearly vibration-free and can be moved vertically. Using this process, large vessels or other workpieces can be automated welded as needed.
Send your message to us:
---
Post time: Dec-17-2021