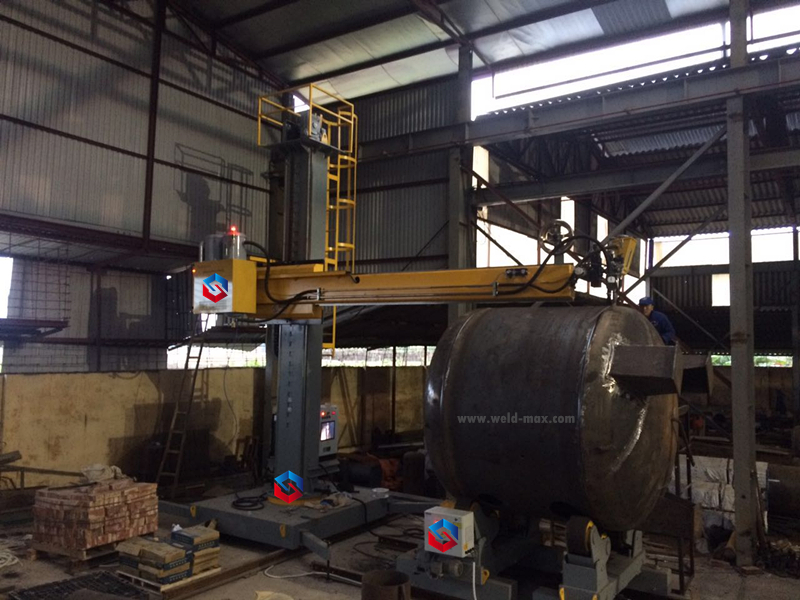 Date: 20th,Nov 2016
Country: Hanoi, Vietnam
Project name: 20Ton Self-aligning Welding Rotator with motorized trolley use with 4x4 welding manipulator
Detailed description: On 25th,Feb 2015, Our director Jason Wang used to visited in Vietnam , from Hanoi to Ho Chi Minh City . During this visit , we met lots of potential customer, such as Weldcom and other end user. After that visit , our business with Vietnam customer is growing up.
At the beginning of 2016 , Hoa sent us the inquiry about this project , after half year follow up , finally they place the order to us. We deliveryed the container at the end of Oct , and the container arrive to Hai Phong at the begining of Nov . After the customer off loading the container , we use Wechat to teach customer how to do the installation. After 3days , all set. The workers in their company are very happy with the new machine , because it can help them to solve lots of probelm. In the 4th day , the customer already do the welding , and it is really a perfect seam.
We hope to go to Vietnam again , it is really a nice place with lots of beautiful place and friendly people.