The Hydraulic lifting welding positioner can adjust the height of the worktable by adjusting the position of the bolt or electric height adjustment, The one we design is hydraulic lifting. So it can adapt to a wider range of applications. Under the load, it can achieve stable balance without tipping.
Excellent dynamic braking, can stop immediately. Anti interference electronic control system, complete remote control, ensure the safety of operators. It can run fast and reduce waiting time. It is equipped with a protractor which can easily read out the tilt angle. Totally closed speed regulation mechanism, stepless speed regulation. The tilt angle can reach 135 degrees.
Regarding the structure of the Hydraulic Lifting Welding Positioner, it is 3 axis, which is lifting, tilting , rotation. The capacity of the welding positioner is 15Ton.  So what we use is very stronger.
First of all, the tilting part, we adopt cycloid type gearbox, make sure the output torque big enough. The tilting gearbox, we use the 110mm thick plate , do the hobbing and machining , also the heat treatment. Ensure the gear stroger and output capacity.
Second , the rotation part, We adopt Helical gear reducer , and High strength slewing bearing , The whole rotation part is welded by 35mm and 40mm plate , so the rotation is very stronger.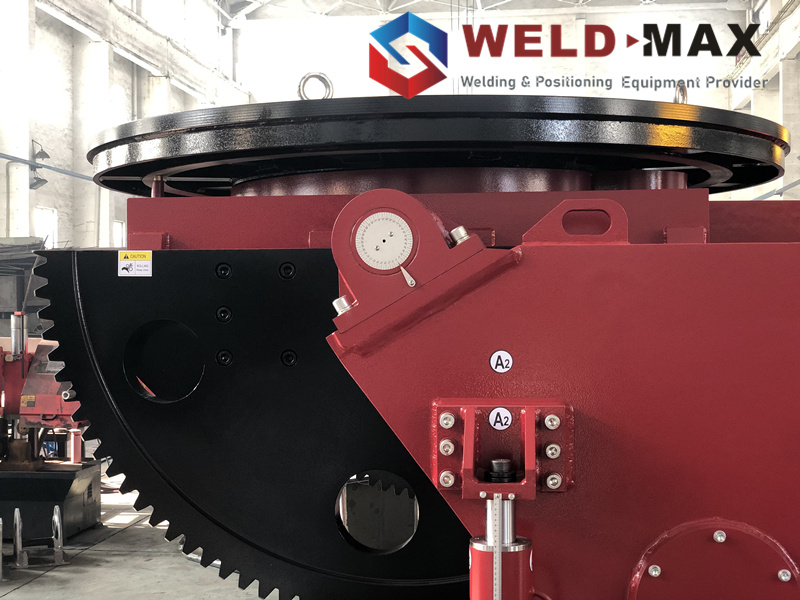 Third, the lifting part, We use 4 hydraulic cylinder and the pump station. 4 cylinder lifting together , to reach the idea height , then use 6 bar to insert into the hole, make sure the tilting frame is fixed.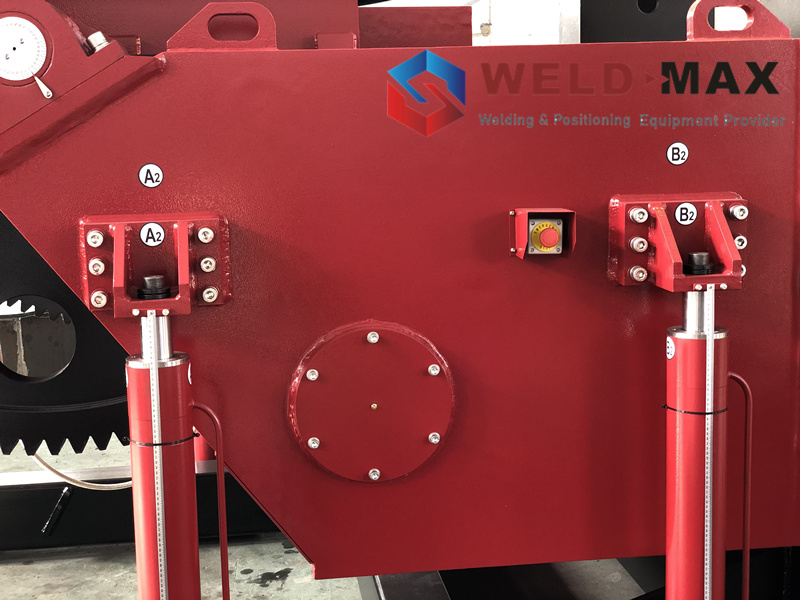 The Hydraulic Lifting Welding Positioner is suitable for lifting, turning and welding machine to get the ideal position. It can be used with manipulator, welding machine and robot to form an automatic welding center. It can also be used for workpiece displacement in manual operation. Stepless speed regulation by frequency converter is adopted for table rotation, with high speed regulation precision. The remote control box can realize the remote operation of the worktable, and can also be connected with the control system of the operator and welding machine to realize the linkage operation.
About the Control System, We use Inverter to control the motor, to realize the table rotation in different speed.
The Welding Positioner can be use for welding pipe elbow and flange , excatover bucket, machinery manufacturing , customized workpiece handling.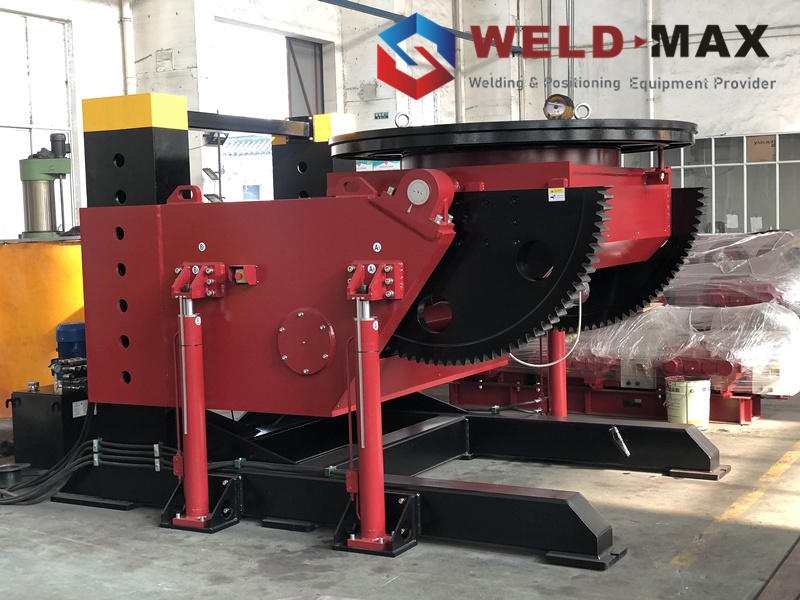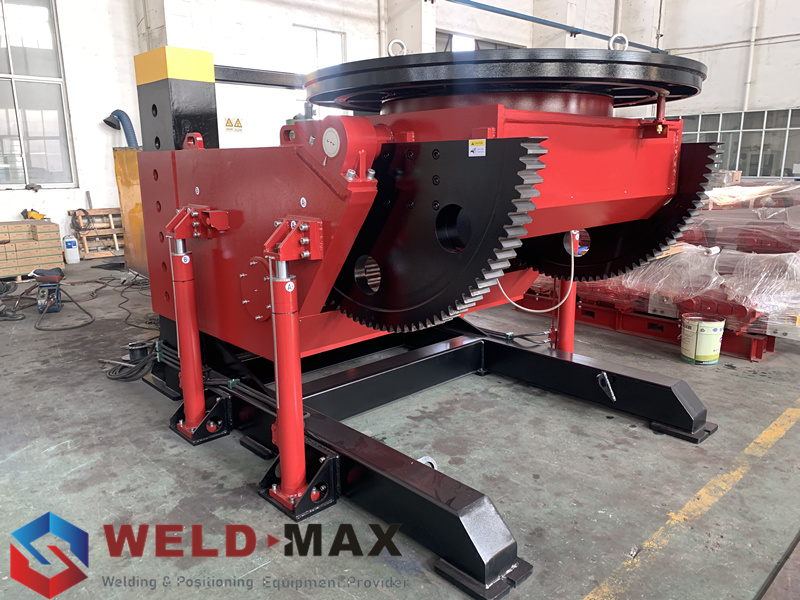 For more information , please visit www.weld-max.com, or send inquiry regarding Welding Positioner to info@weld-max.com
Send your message to us:
---
Post time: Dec-29-2020