Consider a welding rotator for processing and welding heavy and round workpieces. The diameter of pipes, containers, and other workpieces can easily be adjusted on welding rotators. There are different welding rotators with capacities ranging from 1,000 kg to 500 t available from us.
Depending on the specific needs of different production sites, welding rotators were developed and manufactured by Weld-Max. Containers, pipes, and oval work pieces are produced with rotators, which reduces physical strain for production workers. Workpieces are moved under the welding torch by welding rotators. Among the main reasons why our customers choose a welding rotator is to improve safety, decrease work hours, and save money.
Welded rotors are widely used in the manufacture of Wind Towers in the following form:
With the use of growing line rotators, the welding of numerous small joints of tower shells is assembled into one long tower.
Rotation of the wind tower during blasting operation with a blasting line rotator.
During painting operations, paint line rotators rotate wind towers.
SAW Welding Stations for Longitudinal Seam and Circular Seam Columns and Booms in Wind Tower Fabrication. 
For easy alignment of the shell fitup rotators in the tower fabrication process.
Besides the above, our Welding Rotators are also used for the following industrial applications: 
Rotators are used in the boiler fabrication industry, as tumblers, and as special grade Rotators in the food processing industry.
For applications such as longitudinal seam welding & circular welding for the heavy & large tank fabrication industry. 
Steel mills and metal fabrication industries use these rolls as turning rolls. 
The rotators are specially designed for cylindrical and non-circular jobs in shipping industries, cement manufacturing industries, and roller mills.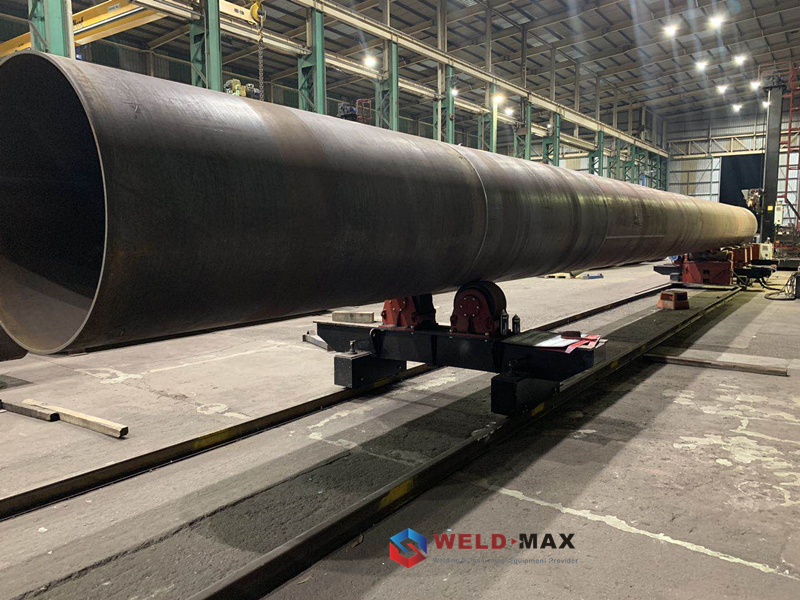 Welding Rotators
The pipe welding rotator has a wide range of steering power and load capacity, and is an indispensable tool for welding heavy and oversized vessels and pipes.
Rotators for Safe and Efficient Welding
The use of welding rotators helps to ensure the safety of welders in working environments that handle large and heavy pipes or vessels. Since the welder spends less time using lifting or crane equipment to rotate the pipe during the welding process, these welding rotator tools increase efficiency. With these functions, the welding rotator is an important investment for your workshop.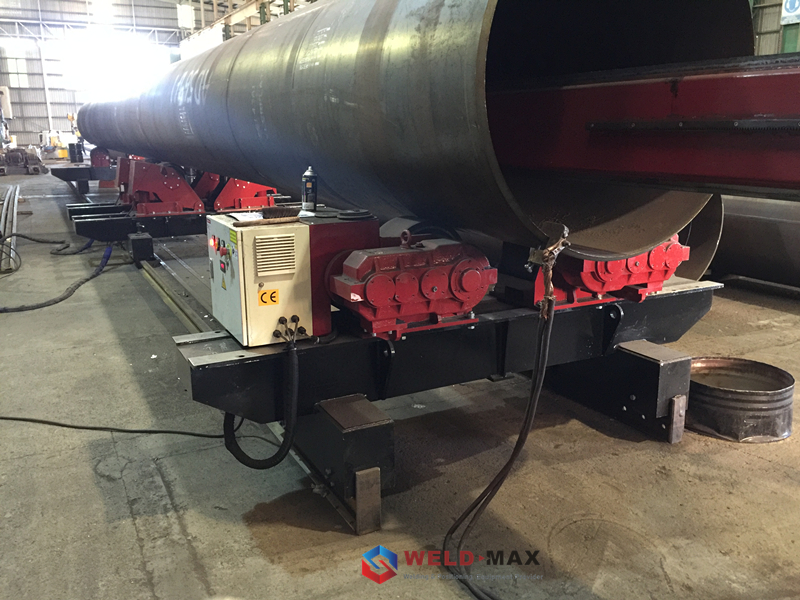 Wide range to suit various applications
With many years of foreign sales experience and production technology, we can provide various types of pipe rotator. Our welding rotator products are available in different models, which can be used for barrels, cylindrical containers, tanks, etc. These spinners are easy to use; the operator can control them through the hand control box or foot switch. We make everything simple!
Send your message to us:
---
Post time: Dec-03-2021